Destinations
HALF DAY
– Half day trips are four hours (either 8:30am – 12:30pm or 1:00pm – 5:00pm) that stay "local" to the eastern half of St John. Half day trips are a great option for folks that want to do one or two snorkels before visiting the world famous taco bar, groups with kids and late morning risers, or for anyone that wants to be back in time for lunch at Skinnys. Half day trips are a great way to get the whole family out for a combo dive/snorkel excursion.
SCUBA DIVING
– We offer Two Tank Day, One Tank Night, Two-for-Two, Discover Scuba (for non-certified divers) or can add dives to private half day trips. We also have phenomenal PADI Instructors that can get you newly certified or advance your certifications.
St. John
We operate on the Eastern half of St John, primarily between Lameshur Bay and North Haulover. With over 20 snorkel and dive sites at our disposal, we won't have trouble finding your something to see on your trip out with us.
The captain will work with you to find the right site for the conditions of the day and experience of the guests.
At the head of Coral Bay is the
Lime Out.
It's a floating restaurant serving tacos and craft cocktails only accessible by boat. Lime Out can be visited as part of a half day trip or full day trip.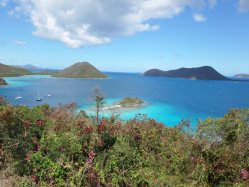 BVI
Over the course of several years there has been an uptick in costs associated with traveling to and from the BVI. In addition to the cost, the hassle has increased significantly. For these reasons, plus a sharp decrease in BVI bookings, we no longer offer private day trips to the BVI. If the BVI is where you have your heart set on getting to - we highly recommend
Flyaway Charters
out of Coral Bay and
Island Roots Charters
out of Cruz Bay.